Due to popular demand, Yellow Chair is now focusing on custom residential and commercial design projects and will be handling all operations at our off-site workshop. We'll miss seeing our customers/friends at the Carr Mill Mall location so please keep in touch via our Facebook page, email or phone.
We thank all who have helped make our retail shop a success and providing momentum to our new direction. We'll be working hard to build your custom projects with the same level of creativity!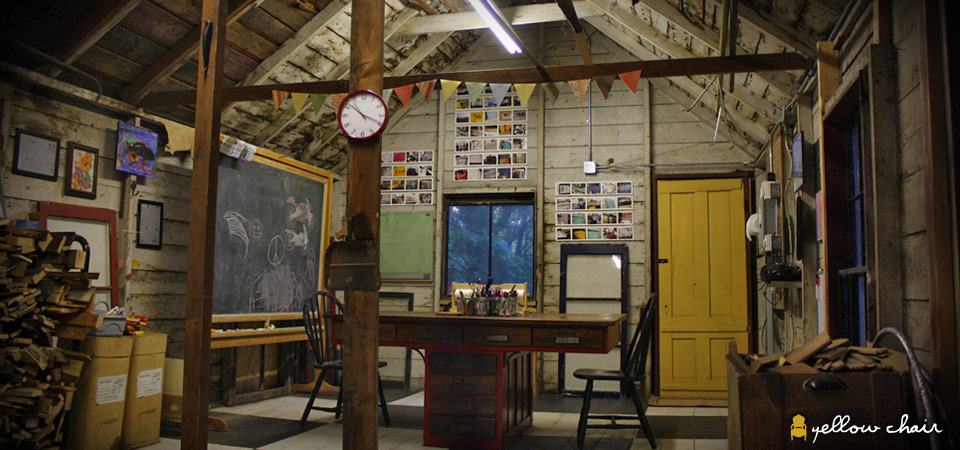 Whether it's old furniture, neglected antiques or discarded treasures, Yellow Chair Market breathes life back into its products with care and style. Owner and artist, Amy Caylor, respects the worn metals and aged wood that are preserved in much of her work. With expertise in Architectural Design, she finds unique ways to reconstruct or repurpose materials to add a new perspective to her creations.
With a nod to upcycling, Amy takes pride in refinishing and reclaiming what others may deem old or tired. She sees the value and potential in found objects that will liven up walls and create conversations in your home. Customers enjoy the warmth and vintage charm of Yellow Chair's functional décor.
FAQs:
Q: "How often do you post new products?"
A: It varies, but as soon as a new item is finished, it will be posted to the website ASAP. Check back often and if you're looking for something specific, simply enter a general search term in the search field to see what comes up.
Q: "Can I send you wooden furniture to refinish to its original state?"
A: While I love to work with stains and wood finishes, my specialty is reviving found items and applying my unique solutions to them. I would suggest calling a woodworking specialist who can properly care for your furniture (tables, desks, chairs, etc.).
Q: "Can I come look at your collection?"
A: We can set up a meeting to review our portfolio and discuss the pieces you're interested in.
Q: "Do you take requests or commissioned work?"
A: I would consider requests if they are based closely to my existing portfolio of work. In other words, if you see something you like on this website, but desire a different color palette, feel free to send an email with your thoughts. Often, my products are hand-picked and unique, as opposed to having a well-stocked inventory of one style of product.
Q: "Can you find a Victorian armoire and paint it pink for me?"
A: Since finding items is so unpredictable, it's difficult to turn around a request for specific products. I do however keep a folder of requests that fit my style and it's possible that I will return an email when a good fit crosses my path.